4 Ways to Minimize Your Debt Today
As of September 2012, the U.S.'s total revolving debt stood at $852 billion (98% of which is made up of credit card debt). The total amount of U.S. consumer debt stood at $2.43 trillion. It's not a surprise to say that Americans are notorious for spending more than they earn. With the average American holding onto three to four credit cards apiece, coupled with mortgage and car payments, student loans, medical bills, and the infamous urge to live a luxurious lifestyle, where does saving for the future come in?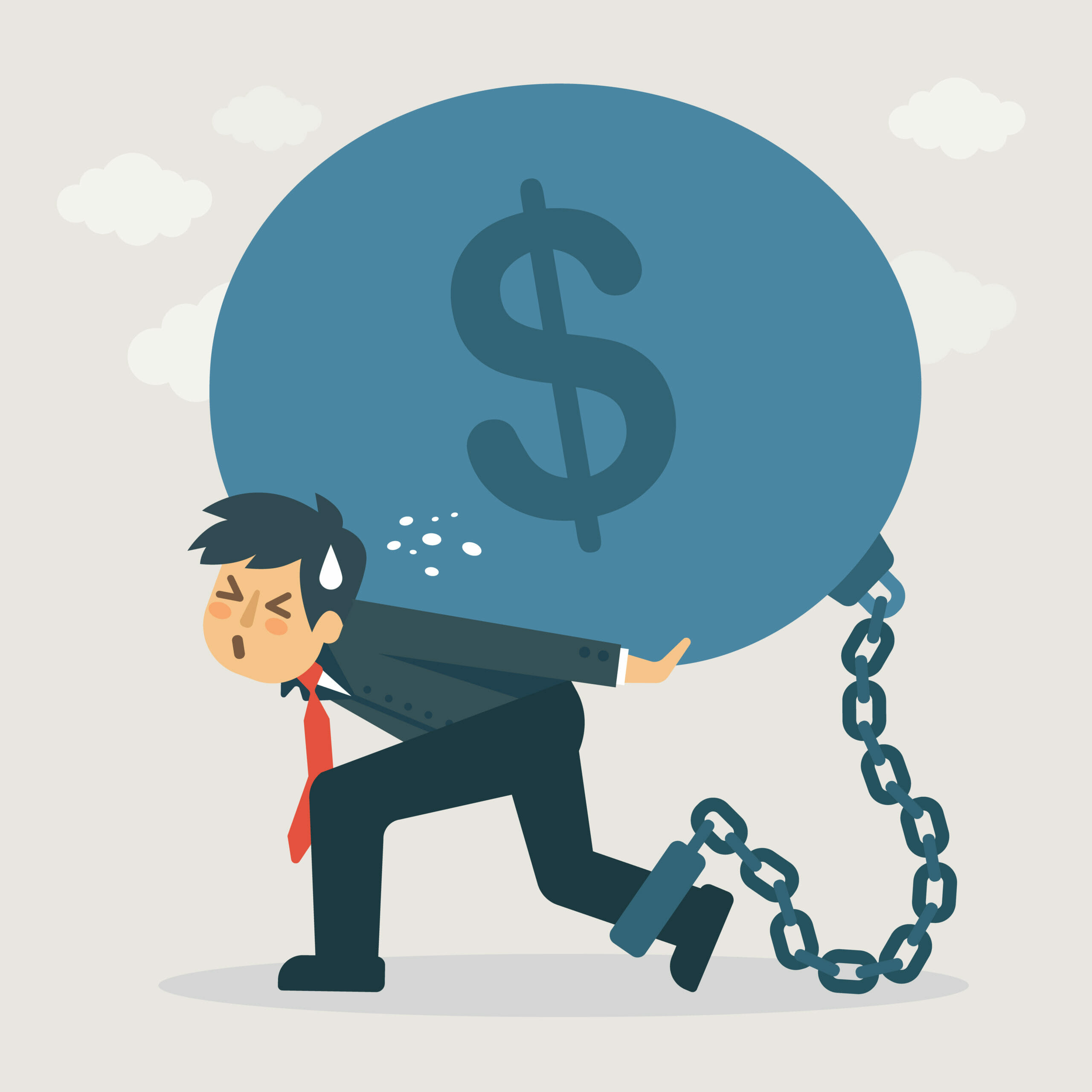 Trust me, I'm not trying to instill fear upon you in any way, but with the economic woes of today and most likely the upcoming years, it's important to take into consideration the future of Social Security, Medicare, inflation, and our country's future when planning your future.
Debt plagues most of us; it's no secret. So how do we combat the crippling effects of debt?
Of course, there are the obvious solutions: cut down on discretionary expenses such as dining out or shopping, create a budget and stick to it, and ask lenders if they can offer better terms on rates or minimum payments.
But let's get more detailed – let's take a look at the biggest debt contributors and offer some advice.
Credit Card Debt. Study after study shows that using credit cards leads to increased spending, and society isn't helping by pushing consumers to use credit cards more often than not.
Some businesses, such as airlines, have stopped accepting cash altogether. But don't let that stop you – carrying and using cash for purchases has been found to decrease spending and increase financial awareness.
As far as credit card payments go, try to pay more than the monthly minimum requirement and focus on paying off high-interest-rate cards first. Interest rates on credit cards can run as high as 33% for cardholders who are late with a payment or have a low credit score, so take advantage of 0% balance transfer offers or low introductory APRs. And make sure you can pay off the balance before the introductory period expires and the high rates kick back in.
Mortgage. By the end of 2008, more than one million foreclosed homes were on the market, representing at least one-quarter of all properties for sale. If it's becoming increasingly harder to afford your monthly mortgage payment, don't wait until you've skipped a payment. The first thing to do is call your lender and see if you can negotiate a better rate, lower monthly payments, or a loan modification. Consider a refinancing, which might offer relief from high fixed-rate mortgages or adjustable-rate mortgages that are resetting to higher rates. However, in order to qualify, you must have at least 10% equity in your home, and your credit score should be 720 to qualify for good rates.
Finally, don't despair! You aren't the only borrower in this situation. Not only are banks more willing than ever to work with you, but you also have the option to sign up for government-run programs to help borrowers in need.
Private Student Loans. A record high of one out of every 10 students who graduated from four-year colleges and universities in 2008 owed $40,000 or more in loans, more than two-thirds of students earning degrees from those institutions carried loan debt, owing an average $23,200. Nationwide, the average student debt is growing at about 6% a year.
Just like credit card debt, it's best to tackle higher-interest loans first. If you have a good credit score, try consolidating your private loans. Other solutions include extending payment periods, deferring payments, and enrolling in income-based repayment plans. If you are truly struggling with paying your student loans, do not hesitate to call your lenders and negotiate a better situation.
Medical Debt. If you are uninsured and are in need of medical help, enroll in income-based or government-assisted medical plans. Many hospitals have government funds to help patients who can't afford their medical care, and independent nonprofits also provide financial assistance. Do your research before you get too deep in medical debt.
If you do have insurance but are still experiencing heavy payments, first make sure your insurance provider is paying its portion of the bill. Finally, speak with your medical provider and try negotiating. To ensure they get paid, medical providers are often open to working out payment plans.
Sincerely,
Wayne von Borstel, CLU, ChFC, CFP®, MSFS
The opinions voiced in this material are for general information only and are not intended to provide specific advice or recommendations for any individual. To determine which investment(s) may be appropriate for you, consult your financial advisor prior to investing.
Investment advisory services offered through von Borstel & Associates, Inc., an SEC Registered Investment Advisor.