7 Steps to Get Your Documents Organized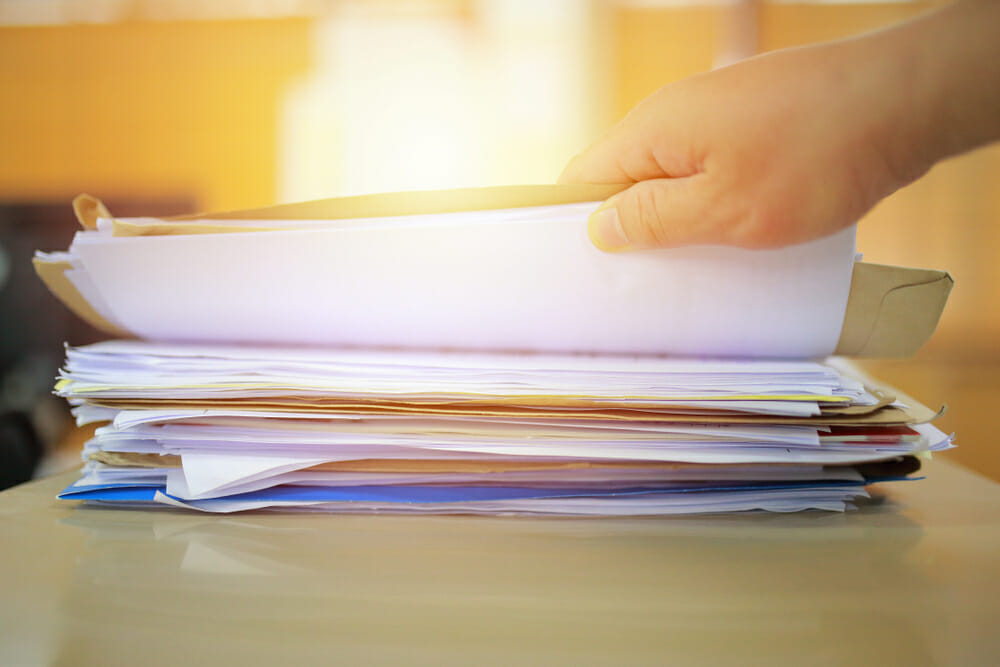 Paper, such a simple product; I don't know how, but somehow it gets made. Paper is not that durable; it gets old, it can burn, wet paper isn't good, yet we use it to record anything and everything important. Now I suppose in 15 to 30 years maybe no one will even know what paper is. But today, for most of us, it is still critical. They told me 20 years ago that I would become paperless, yet they expect more, create more and by law dictate that I continue to use paper.
So how does paper fit into your life? Birth certificates continue to be paper. When we travel, we need a passport, which is paper. Most of our legal documents, especially those that talk about death, are paper. So, there are still many things that are important to us that we store in a paper form. Many of them critical to us at specific times, sometimes the hardest times of our lives.
So, where do we keep this paper? Many of you would tell me you can find your documents with ease. Some of you look a little puzzled when I ask you where your important documents are. Spouses often look at each other and disagree on where they are, and some of you don't know!
Here are the dilemmas I see with people and their paper documents:
If our house burned down tonight, heaven forbid, it would be gone.
If our house flooded tonight, even if the paper is in a safe, the safe would flood, and the paper would be lost or ruined.
If you need a document today because of a medical emergency, could you find it before nightfall let alone in a few minutes or hours?
Could you ever find your paperwork? I have had clients with hundreds of thousands of dollars in stock certificates lose them for years, in their house!
You think you're organized and know where your papers are, however, what if you have a stroke tonight? Who knows where your papers are?
Often I have couples, where the one spouse controls the organization of their documents and says the other spouse knows where they are. How often is that true? In my practice and what I've seen, most of the time, it's not true!
For those of you that are 100% paperless, what happens when the internet's not available? Disasters don't wait for computers and systems to work.
We never think tomorrow's the day something terrible will happen. So, we think it's not critical for us to get organized. But every personal disaster I have seen in my clients' lives came on a day that they thought was going to be pretty good.
I believe you need to do the following today:
Get organized with your documents. For real!
Make copies of your documents and have them in a second place.
Scan and upload your documents to a secure digital location so you can access them from any computer.
Provide your advisors with access to your documents so that you can have better conversations and make better decisions.
Make sure that someone you trust a 1000% knows where your documents are and has access.
Put them in a safe place. (A fireproof safe is not safe for papers in a fire!)
Pretend that you died yesterday or were in an automobile accident and in a coma and someone's trying to help you. Remember that this person is not going to know your house, where you keep things or where to look. Pretend that this is for real, how does that picture look? Fix the picture!
Is Your Picture Clear and Recognizable?