A Farmer and a Financial Advisor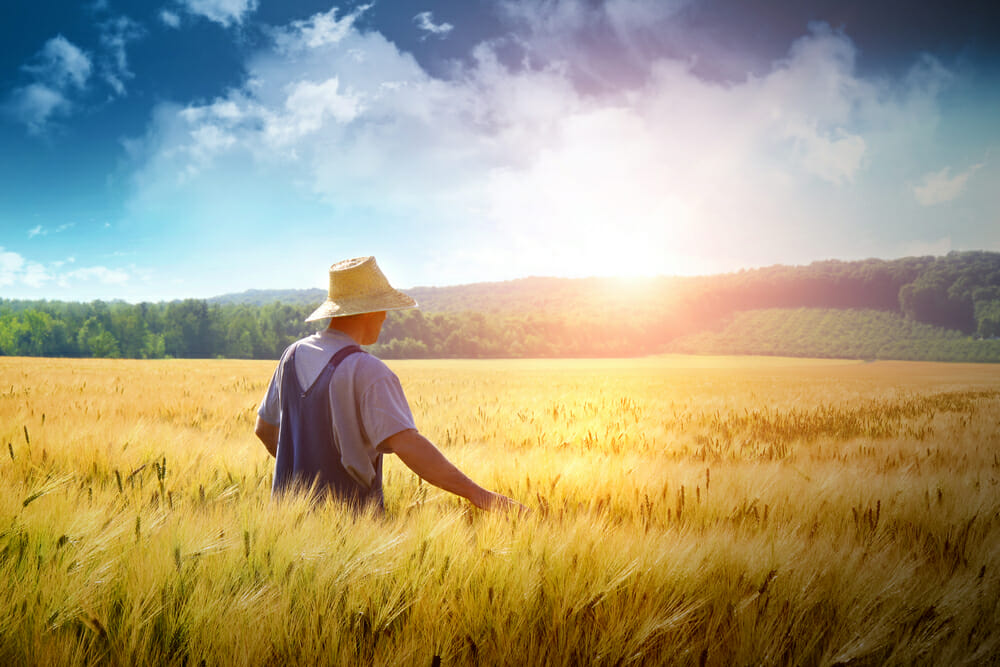 I was a farmer until I was 30 years old. My beliefs, my way of life, my way of doing business, and my practice have all been built on my experiences as a farmer. What you find to be true of farmers is what I hope people see to be true of me as a financial advisor. How about you? Do you have the qualities of a farmer?
Trustworthy – There is nothing that will come between a farmer and his word. Because often, his word is all he has of value. You don't have to wonder if what a farmer tells you is true. If it is said, it is and will be.
Strong – Farmers get up every day no matter the temperature, no matter the time, no matter the pain or what happened yesterday. They get up and do their work.
Self-Reliant – The job has to get done. There is always a way to fix it, to finish it, to haywire it, to glue it or duct tape it, so it works.
Neighborly – A farmer knows that his neighbor is his best friend, ally and there to offer a helping hand if he really needs it. Being a good neighbor is just part of the job description.
Practical – Each day is different. When the unexpected happens you deal with it. If a farmer doesn't have the common sense to figure it out, he will not survive the seasons, the weather nor the unexpected circumstances.
A Doer – A farmer knows it's up to him to get the day's work done. If you don't do it, no one else will. So, get started!
Optimistic – A farmer plants the crop knowing that you don't control the temperature, the weather or the rain.
Willing to Begin Again – If the crop freezes or the calf dies, a farmer replants or waits until next year.
Good Sense of Humor –  If you can't laugh when things are bad, you never survive to see the good times. For a farmer, having a sense of humor is a life-saving attribute.
Grateful –  A farmer enjoys the day and what God has given because he knows this is all you have.
Loves Nature (God) –  Nature is sometimes a blessing, sometimes a curse but it is what you are given, and it is beautiful in its diversity and opportunity.
Follows Patterns – Seasons come and go, the cows will birth, and the crops will grow then die. A farmer follows, nurtures and deals with the patterns as best he can.
Diversified – There will be hard times, poor crops, and severe weather, so a farmer diversifies. He has a couple of chickens, a herd of cows, forty sheep, wheat in the South and hay in the North as to survive the conditions and circumstances he must face every year.
Resilient – A farmer continues to stand up and plant the next crop, nurture the next calf and put in a hard day's work no matter what God, nature or time gives him.
Confident – A farmer is ready to move forward and do his best no matter the circumstance.
Eager to Learn and Adapt – A farmer learns from every new experience. Every failure becomes an opportunity to better prepare for next year. We plant with the best of intentions adjusting fertilizer, weeding, and spraying as changing circumstances dictate.
Enjoys Work – To a farmer, work is not a punishment but builds pride. Work is an opportunity to serve God, community, and family.
My experience as a farmer has shaped my life. I believe the qualities of a farmer are worthwhile for you to embrace and bring into your own life. Let the farmer in you rise up!