Abracadabra! There is a Magic Pill!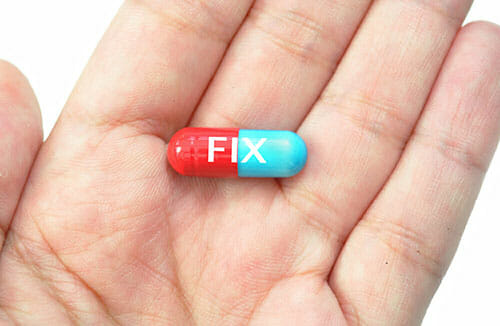 What if I could snap my fingers and your life would get better. Would you ask me to do that? What if I could reduce your risk of Alzheimer's disease, stroke, heart attack, improve your overall health, and help you live longer, would you want that?
Of course, you would!
I open every seminar with a discussion about purpose. Purpose is more important than your financial wealth and more important than your retirement goals. Purpose is a critical part of being successful. When I talk about purpose, I'm not talking about what you do for yourself; it is what you can do for others that is important. Because if you find a meaning in life that is bigger than yourself; joy, fulfillment, and significance will follow.
We all need a purpose to get out of bed. We all need a reason, for excitement in our conversation. We all need an opportunity to make today something special. We all need to put value into our life.
People living with a purpose have a more fulfilling life. Jackson National Life Insurance Company® just recently released the Retire on Purpose program that shows people living with a purpose have:
52% less chance of Alzheimer's disease
 44% less chance of stroke
19% less chance of heart attack
Improved health
Longer life expectancy
It is statistically likely you will have a better life if you fill it with purpose than not. Not that we fill it with what we want to do, what we want to spend, or what we want. However, we fill our life with helping others, serving others and putting others in front of ourselves.
For 33 years I've followed this doctrine and lived my life with purpose. My purpose every single day is to put my clients' needs in front of my own needs. My purpose has been to create a process that helps people be their best so that they can in-turn uncover and focus on their purpose.
If you do not feel that you have maximized your purpose, let us help you with our "Vision to Wealth Process." When you are financially successful and living life on purpose, you will increase your probability of being healthy and mitigate the probability of sickness. Only God knows what the future holds but let's let success find its maximum potential in your life. Our purpose is to help you to live yours! Call us if you want the magic pill!