It starts with your intention.
Charitable giving doesn't happen overnight. As your wealth grows, so does your opportunity to give. If you are looking to find more purpose, peace, and happiness, we can help you get there through charitable giving.
There are over one million public charities in the U.S. Most, if not all, want to facilitate positive change in the world. So what's stopping us? Action. Finding a place to give isn't the dilemma, however, making it happen is.
Our process to help you facilitate this positive change in your life and in the lives of other is simple.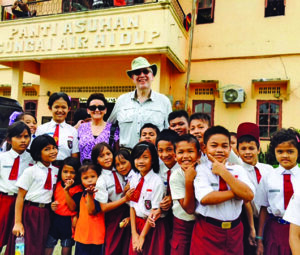 Charitable giving is not as complicated as you may believe. Let us help you turn your intention into the positive change the world needs.
We help you determine whether or not you have excess wealth.
We help you identify the amount to give.
We collaborate with estate planning attorneys, philanthropy advisors, and other professionals to help align your intention with your purpose.
We ensure all your legal documents and financial plans accurately reflect your intention to give.