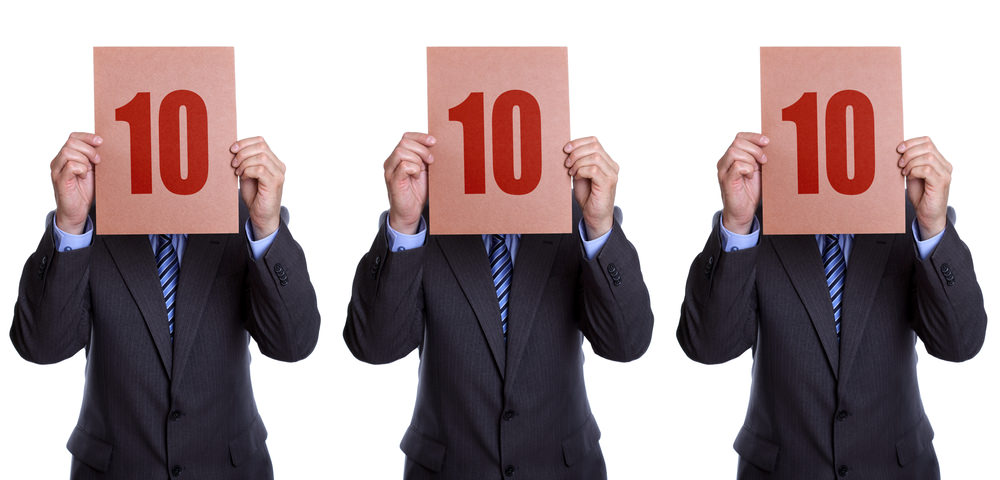 Is it your desire to pursue perfection or greatness? Does being perfect equal greatness? Does probability of success equal perfection? Does greatness equal probability of success? We can debate these questions for as long as I live, but here is my humble opinion.
If I wanted to be perfect, the less I do the closer I would come to perfection. It is easier to become perfect at mediocrity than to pursue greatness. As a financial planner, it is apparent to me that being great means doing many things that lead my clients to increase their probability of success. If we want to be great, we have to move beyond our comfort zone and try new things.  When you try new things, you make mistakes, so in our pursuit of greatness, we reduce our odds of ever being perfect.
There are several things we do that very few others do because we want to pursue greatness and help our clients increase their probability of success. Here are a few of those things.
Beneficiary Audits – Circumstances change in life, and we try the best we can to make sure that all our clients' beneficiaries, on all their financial accounts, whether we control them or not, align with their wishes. The process is complicated, and there is no perfect way to do this, but it is better at the end of the day than if we do nothing. When we do a beneficiary audit, it is very seldom perfect, however, not doing a beneficiary audit would be wrong and leave us as mediocre as your financial advocate. So, is wrong or imperfect better?
Meaning of Money Conversations – We record our clients to make oral histories of their thoughts, wisdom, dreams, and worries. In these conversations, am I perfect in how I navigate the conversation? Probably not, they are most definitely imperfect. But is having no oral history better than having an imperfect oral history?
Fact-Based Portfolios – The probable results of a fact-based portfolio is more apparent than if we try to outsmart, out time or out pick the market. Is it better to believe that markets don't work and to be random with our investment decisions, or put probability of success in our portfolios, so the likely outcomes and our financial plan results have increased odds for greatness? We use fact-based portfolios because we seek to help our clients increase their probability of success and pursue greatness, however, it is not always a perfect process.
Four Pillars of Retirement – We believe you should have six months of emergency funds, live on 3% of your financial assets, have five years of what you need to live on out of our portfolios in conservative assets, and zero debt when you retire. Does this mean that every day, and every year or your lifetime you will satisfy the four pillars of retirement? No! But having a plan, even though imperfect, is better than not having one.
The TRUTH – Has every financial decision you've made up until now been perfect? We like to believe we are perfect in our decision making, however, how can you be your best if you don't hear the truth? Will we have better conversations, thought processes, decisions and ultimately a better life if we acknowledge the truth rather than what we want to hear? What we want to hear makes us feel better, makes us happier, and keeps us mediocre. The truth is never perfect, but the truth allows us to best pursue greatness rather than leaning on what we want to know or want to hear.
So, I hope that you understand we cannot be perfect and in fact pursue greatness. The more successful we become, the more imperfect we probably are because we are taking actions that have risk and stepping out to do things that most are not willing to do. Even though those processes may not be perfect, they lead to a better path and a better potential for you. So, the question is:
Do you want to be Perfect or Your Best?
Being your best should be your goal and helping you take actions towards that end is our goal. As imperfect as that process may be, let us help you down the path towards greatness. Call us today to schedule a time for us to connect!
No strategy assures success or protects against a loss. Investing involves risk including loss of principal.