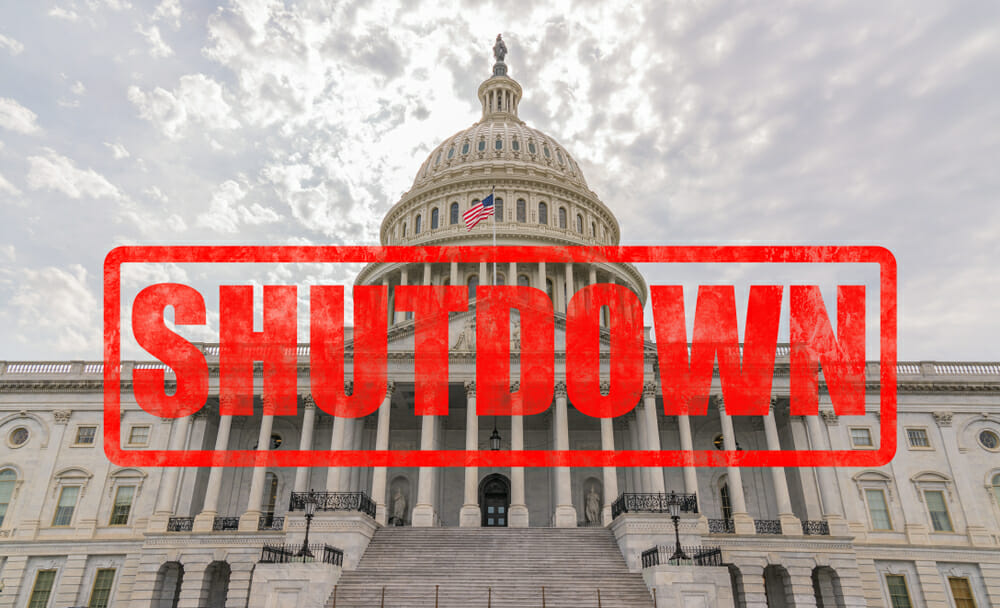 Nothing probably could inject more argument, discussion and emotion into a conversation than the government shutdown. Regardless of our opinions, one of the side effects of the shutdown is that there are people who are going to miss their paycheck. Some will be in financial trouble with the first paycheck missed. Sure, we can debate the government shutdown; the good, the bad and the ugly but let's talk about the symptoms of what's going on.
A good financial plan has to have a basis that we are spending less than we make. If we aren't spending less than we make, there is little room for error in expenses, opportunities, and cash flow. The current situation brings to light an epidemic in the United States of people living paycheck to paycheck. To be financially successful we need to do several things:
Spend less than we make.
Have margin in our budget.
Have an emergency fund.
Save for the future.
Learn to accept deferred gratification.
Learn the difference between necessity and want.
Be debt free.
Be content with what we have.
People who are living paycheck to paycheck do not practice these eight habits. Are they easy? No. Is it possible to do this? Yes. Does it take work? Yes.
One of the things that I believe is uncovered by the government shutdown is that too many people live on more than they make. I know that the government is not fiscally responsible. But individuals have to be accountable and fiscally responsible if they want to be successful. Most divorces are the result of poor money management. If we managed our money well, we would be happier, more carefree, better citizens, neighbors, family members and friends of those we are close to.
The biggest concern we have in learning to be content with what we have and who we are is money/cash flow. If we try to buy our way into being something that we aren't or having something that we can't afford; financial catastrophe, stress, and personal frustration will follow.
To change our life, we need to change our habits. To change habits, we need to practice different lifestyle choices. If you find yourself in a circumstance of living paycheck to paycheck, this circumstance will not change easily or quickly. However, if you start intentionally trying to follow the eight steps above, you will gradually find more peace in your life that you have not known for some time. You will have more enjoyment, less stress and overall, a better life.
Is there a price to pay for this life? Yes, deferred gratification, spending less, contentment with what you have, these things all lead to a better more balanced life both financially and emotionally.
As far as a government shutdown, not sure what the answer to that is. But the solution to stopping living paycheck to paycheck is to follow eight simple steps!
Good luck!
The opinions voiced in this material are for general information only and are not intended to provide specific advice or recommendations for any individual.